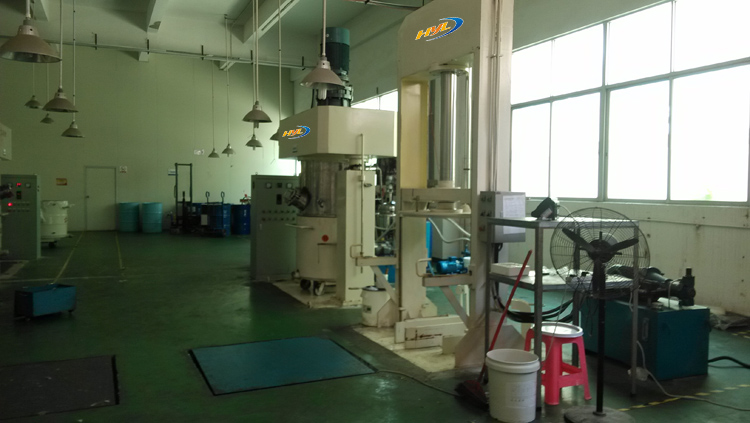 產品名稱:
600L-Planetary mixer
詳細介紹:
1:Planetary mixer is suitadle for the multicomponent solid-liquid,liquid-liquid phase materials mixing,mixing,polymerization process,especially suitable for the oroduction of 10000cp-8000000cp paste materials. The planet.mixing machine is mainly used in the production of silicone sealant silicone rubber,plastic glass neutral,neutral silicone sealant,variegated glass glue,neutral gum weatherability,solar photovoltaic rubber,polyurethane sealant,polysulfide rubber,lithium battery,solder paste,grease,cosmetics,cleansing milk,toothpaste,lipstick.
2:planetary mixer is a kind of high efficient,multifunctional,planetary mixer,he usually uses the frame,cylinder head and the stirring blade and cylinder lifting,moving mode
3:planetary mixer is composed of 1 driving motors,three blade type stirring,a group of shaving device,propeller revolution and rotation around its axis,Mixing no dead Angle,the materlals can be stirred uniformly..
4:planetary mixer usually with thick steel plates and special seal structure,in order to adapt to the vacuum and pressure etc..
5:planetary mixer usually can configure multiple removable cylinder,the cylinder is usually designed to clip a set of structure,in order to achieve heating or cooling..
6:Planetary mixer is usually equipped with hydraulic discharge machine to achieve paste material extrusion